By Kara Simpson, Trainer and Health Coach at Milestone Fitness
Reading books and listening to podcasts are a way for us to keep up with the ever changing nutrition world. Since the world of dieting is a multi-million dollar industry, there is always a new, popular "superfood" or "fad diet" promising results everyone desires. But for Jenna and I, sticking with the basics of nutrition has been what's helped us most over the years. We achieved this level of consistency without falling for the latest craze by staying knowledgeable in the nutrition industry by people we trust. This week, we're giving you our favorite books and podcasts that have continued to provide us sound nutrition advice.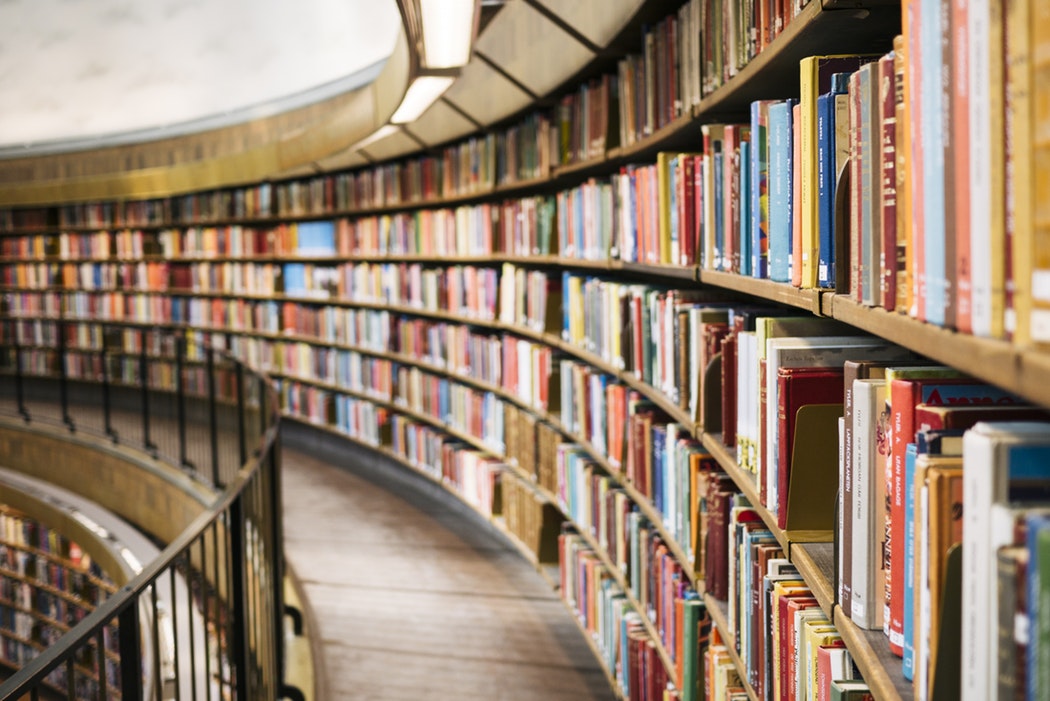 Foodist- Darya Rose: I love the approach that Rose has on eating healthy. She focuses on her "home court habits" of healthy habits that she focuses on in order to continue feeling good about herself no matter what obstacles arise. Figuring out why and how you eat is just as important as figuring out WHAT you eat, which is something that I've based a lot of my coaching on. This is a basic, to the point book to help you get over the dieting mindset and create a life you enjoy.
Intuitive Eating-- Evelyn Tribole: A lot of people suffer from emotional/binge eating, which may stem from consistently being in "diet" mode. Though I do believe if you have a serious eating disorder you should see a doctor, this book can be very eye opening and helpful for those who feel negative feelings when it comes to food. In this book, Tribole helps you become a more intuitive eater by rejecting the diet mentality, making peace with food, coping with your emotions and finding your satisfaction factor.
Jenna's Top Books
How to Eat, Move & Be Healthy- Paul Chek: This is one of the first books I ever read in regards to a healthy lifestyle and it is still one of my absolute favorites. It teaches you the importance of food quality, functional movement, and how to build a solid foundation for a healthy lifestyle. The questionnaires throughout the book help you customize a plan that will meet you where you are at. Identifying which foods make you feel best, how much stress you are dealing with, and what other lifestyle factors need to be addressed ( sleep, hydration, exercise,etc) are important factors to address before beginning any health journey and this book is the perfect start. Whether it's for a beginner or someone who has been living a healthy lifestyle for a long time this book is a must read in my opinion.
Food Rules- Michael Pollan: An awesome quick read that you could easily pick up and open to any page for a great tip on nutrition. Pollan can go deep into the science behind nutrition but he can also communicate so that anyone can understand the WHY behind certain nutrition topics he dives into. I recommend most of his books, and he also has a netflix series as well. Food Rules is a great read because each page has a matter fact statement about what you should or shouldn't be doing in regards to your diet. What types of food to eat, how to create healthy habits, facts about the American diet and how we see food, changes we can make to improve our health and quality of life. I keep this book on the bookshelf in the waiting room. Anyone is welcome to take a look
Primal Blue Print- Mark Sisson: Mark was one of the first people I ever heard about on the paleo train. The word Gluten Free had just come out and I was curious. You may have seen Mark's new products Primal Kitchen at Whole Foods. Condiments that use cleaner oils and ingredients. They are really good. Mark's work taught me to really take a step back and look at the labels of the food I was buying and to keep it simple when it came to cooking. His cook book taught me that I could make really flavorful, delicious recipes with just a few simple ingredients.
The Slight Edge- Jeff Olson: This was probably my favorite book I read last year. You could relate it to work, health, goals, lifestyle, performance, literally anything you are trying to be better at. Such a simple message but told in a way where I couldn't put the book down. It really made me realize that to succeed in any task over the long term it begins by creating small habits that are leading you in the right direction and being consistent with them all the time. Realizing that we are never still. We are either moving closer to where we want to be or further away. This message stuck with me. I tell everyone to read this book.
Kara's Top Podcasts
Balanced Bites- This is a podcast run by Diane Sanfilippo & Liz Wolfe who are both authors as well (Eat the Yolks, Practical Paleo, 21 Day Sugar Detox). I love their podcast because they talk about a range of health topics including nutrition, hormones, mental health, mindset as well as the latest trends in the nutrition world. They help me stay on top of the field as well as staying balanced (no pun intended) in my education.
Well-Fed Women- This is a podcast run by Noelle Tarr and Stefani Ruper who is also an author (Coconuts & Kettlebells) as well as a popular blog (Paleo for Women). They have similar topics as Balanced Bites which I love to hear different point of views on. They bring a very body positive vibe to the fitness/nutrition world that I think more women need to hear about.
MindBodyGreen- This is a podcast run by Jason Wachob who also runs a popular blog MindBodyGreen with wellness tips. On his podcast, he has guests come on that talk about popular topics in the wellness world. There is a broad range of topics that can be uplifting, insightful and educational.
Better Everyday- This is a podcast run by Sarah Fragoso and Dr. Brooke. This is one of my all-time favorite podcast run by two women who are working on their first book this year. They focus on helping women create a balanced life by becoming aware of what's going on in your body and not falling for the latest diet craze. I would start their podcast from the beginning and be ready for loads of useful information.

If you don't want to figure out the world of nutrition and need a coach to help guide you to find what's truly important when it comes to your health, email kara@milestonefitness.us. We've put together a 12 week course designed to help keep you accountable as well as work on weekly nutrition topics to figure out what works best for YOU!